🎯
Success stories – Our customers tell us in which use cases they have used TALKR
Mariton
Creation of a virtual assistant to manage the after-sales service while allowing a presence for the customers at any time.
ETI : sale of mosquito nets
Chronopost
Transforming the Léonard chatbot into a callbot with custom scenarios. (with the support of Devoteam in 2019)
AG2R La mondiale [2 channels]
Creation of the EIR chatbot to calculate the amount of the pension, the simulator is totally done internally without external APi to calculate the pension. // other use case on the levy at source by phone
Avidsen 5 langues
Creation of a multilingual virtual assistant to manage technical support during the installation of video surveillance systems on IVR and chatbot.
Total Energie
Creation of a virtual assistant on the phone to manage the after-sales service while allowing a presence for the customers at any time with automatic outgoing calls and incoming calls
Hennessy
Chatbot Bartender to find your favorite cocktail . US and Chinese format
Key account : Retail IoT Language English / Chinese
Chatou town hall
Informative callbot allowing time saving and contact at any time
AP-HP
POC : Callbot for making appointments to save time and take news of a close relation
CB Bank card
How Kwalys bots reinvent the way to buy a pizza by voice
Key account : Bank insurance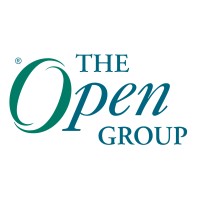 Naval Group
The Goseap application might interest you! It is a collaborative platform for sharing at sea
DGA-Army
POC : Demonstrating chatbot, smart IVR, VHF, callbot on different channels
Public Actor : Ministry of the Army
Phenix office
How Kwalys bots reinvent the way to calculate retirement benefits and make it quicker and simpler for customers.
Engie X Endel
File vacation days and get HR information
MTN with Talan
POC: connecting a bot to answer users
Let's invent your future usecase together
Let's build your use case together with the Talkr team and our partners!
Whoever you are, TALKR.ai matches your needs
Key features of the platform
Identification
The CallBot includes the contact information of your callers to allow you to access their file more quickly
Pre-qualification
Understand the subject of the conversation before transferring to the right agent
FAQ
Do you receive many requests for simple information? Give your users clear answers to their most frequent questions
Sentiment analysis
To know if people are satisfied or not in order to make the right decision in the course
Voice Biometrics
Check in real time if the caller is the right one and that there is no identity theft
Statistics
Know everything about the paths used to refine the scenarios
Synonym
Synonyms management allows to increase the understanding of the Bot
Conversation history
Each conversation is unique, it is stored according to the period you want
Change of channel
Don't panic, you can switch from SMS to phone or web since the conversation history is kept
Webhook and Apis Our apis management system is adapted to the business no need for technical knowledge to connect an APi
Logical, variable, personal and arithmetic operations
Calculate a car loan or fees on the fly, use regexes without code; this is the heart of the system
Dynamic decision trees
An easy-to-use platform that requires no coding skills
3-Click Integrations
Easily connect other web applications to TALKR.ai so they work together seamlessly to share information, automate workflows and improve your customers' experience.
Salesforce
Connect your Salesforce CRM or Hubspot to our tool
Integrate the Bot
In wordpress and your website
Google Sheet
Export import from XLS
Slack
The robot sends data to your favorite tools
Store information
Store information in the platform
Chat with our robot and Ivy
Having a specialized bot is good, having a transversal bot is better!
Connect to your CRM
Connect your bot to this powerful and modern CRM. Your bot can find all the information it needs to have an accurate conversation with your users…
Ask us our history
Like all great stories, Talkr & Kwalys' story is incredible!
Ask us to introduce our team
Some people buy a product, others buy the team that develops the product.
Request a demonstration
Thanks to a direct connection with our team's agenda, our bot is able to book a meeting for you.
Ask for information about our products
Through a connection to all pages of our website, our robot is able to find the information you request.
Get a free mug
With the command module, the robot will take your order and send you the Talkr mug.
Be careful, the mode is unbridled  in this demonstration (sensitive soul abstain), Our customers have all chosen the bridged mode obviously to avoid errors of any kind but they have all understood why IVY boosts their own FAQ. The free mode is purely experimental and is not intended to be commercialized.